1. Certification:【Ex ia Ga】IIB
2. Input Power:220VAC
3. Respond Time:<2S
4. Detection zone:50 meters,60°sector area
5. Operation Temperature:
Radar sensor: -40℃~+60℃
Contrller: -20℃~+60℃
Are you suffering from the gasoline stealing from fueling station/petrol kiosk?
Here is the Radar Motion Detector in service station When the theif comes, siren will be heard.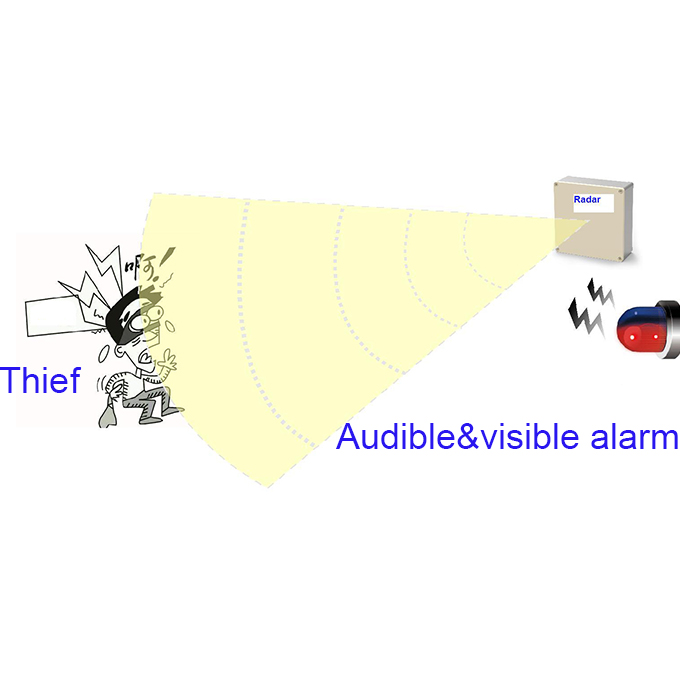 Comparison with Video:
The video can only record the image, while our Radar Motion Detector can give out audible alarm and show where the target is;
The video gets interfere easily by fly, mosquitos, fog or snow, our Radar Motion Detector won't.
Comparison with Infrared Intrusion Detector:



Infrared Intrusion Detectors

Radar Motion Detector

Monitoring Area

Line

An area

Stabilization

False alarm.

Easily be effected by

environment, weather or small object

Seldom false alarm.

Can't be effected by environment, weather or small object

Reliability

Easy to step across or escape

Can't step across or escape